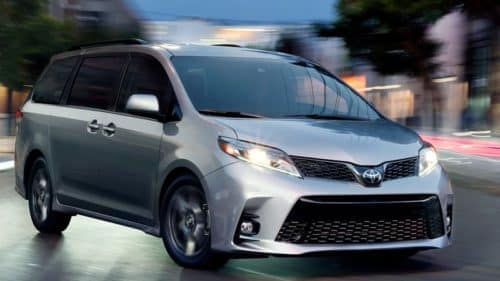 Not your average Van!
The Sienna has evolved from the beginning of their birth! They are a top pick among families looking for cargo space and room! When purchasing a minivan you aren't sacrificing the cool factor, especially when you pick the Toyota Sienna. Check out our reasons to buy a Toyota Sienna and see what it has to offer!
Reasons To Buy A Toyota Sienna
1. Tons Of Cargo Space For So Many Activities!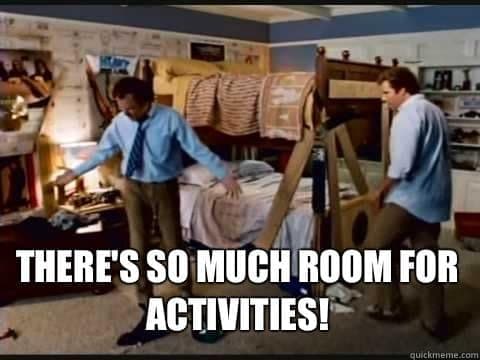 The Sienna is sought our by many for its cargo space capacity! The third row bench folds completely flat, which makes road tripping with the kiddos and your furry child a breeze! When the third row seats are up, storage space starts at 39 cubic feet. When the third row seat is down, you jump up to 150 cubic feet of space!

2. Comfortable Seats!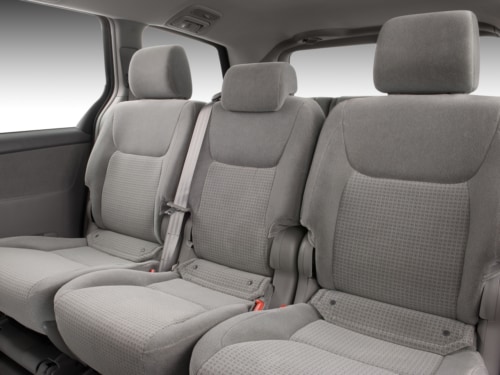 Comfy and cozy! These seats are great for trips to the grocery store, as well as long road trips! The Toyota Sienna seats are plush and have plenty of space for seven or eight passengers (seating varies on trim level).

3. All Wheel Drive Option
Live in the Northeast? This is a must have! Toyota Sienna's are monsters in the snow! When upgrading to the AWD option you will get larger wheels for more contact with the road!

4. The Goodies

The base Toyota Sienna L has a plethora of options, even for being a made model. The options include Bluetooth, tri-zone climate control, back up camera and 6.1 inch touch screen.

The Bottom Line


If you've been looking around for a minivan that doesn't feel like your average soccer mom van. The Toyota Sienna should be on your list. This vehicle comes with many goodies and has great resale value!