How To Sell My Car To A Dealership
"How can I sell my car to a car dealership for the most money?"
Discover how to get the most for your trade-in.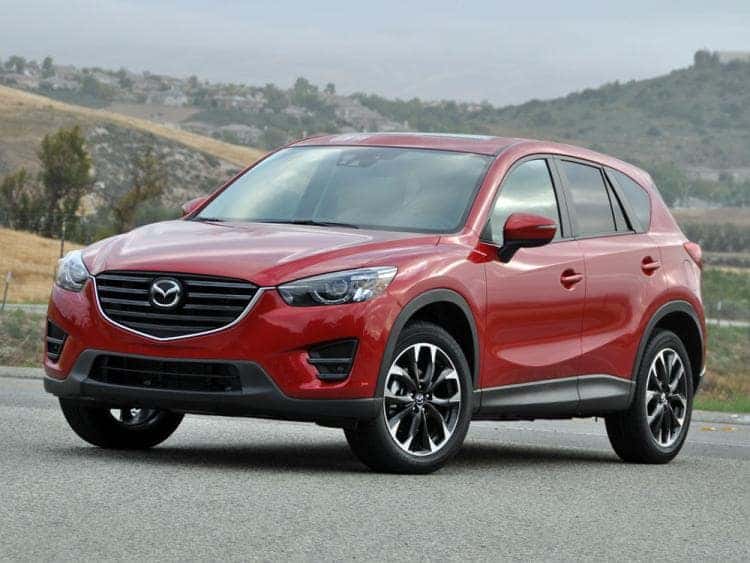 So it's time to upgrade your ride, and you're asking, "How should I sell my car?" You worked hard, saved your money, and did all the necessary research. The next step is trying to figure out what to do with your old vehicle, especially when it may have plenty of life left to it and has a good value.
You thought about putting a For Sale sign on it and putting it out on the corner of your lawn. Unfortunately, nobody is going to see it. You've also considered putting it on Craigslist, but you don't even want to think of having a stranger come to your house.
Of course, we all know that you may have the opportunity to get a higher price when you sell your car via a private party sale. Why? Car dealers have costs associated with buying customer trade-in vehicles. Dealerships need to pay the employees involved in the appraisal process. They also need to cover the costs associated with getting the vehicles ready for sale. Every dealership has a standard checklist to ensure the vehicle's exterior, interior, and mechanical items are in the best condition possible. A dealership may need to add several hundred dollars worth of parts and labor. New tires and paint touch-ups are among some of the common items.
The upside of trading in your car to a dealership is the convenience, and total effort involved fielding phones calls for appointments and the time-saving factor.
It's safe to say that when you think about selling your car or truck to a dealership, you honestly don't know how the process works – especially if this is your first time selling your car. Your first thought is you don't want to come across uneducated about the process, and you certainly don't want to be played for a fool and taken advantage. You've read a few blog posts on the topic, watched some YouTube videos, but trust is a major factor. You're not alone feeling this way. In fact, more than half of all vehicle purchases involve a trade-in. Millions of car shoppers experience the same concerns.
What can you do to help make sure you get the most for your trade-in?
Step 1: Appraise Your Car's Trade-in Value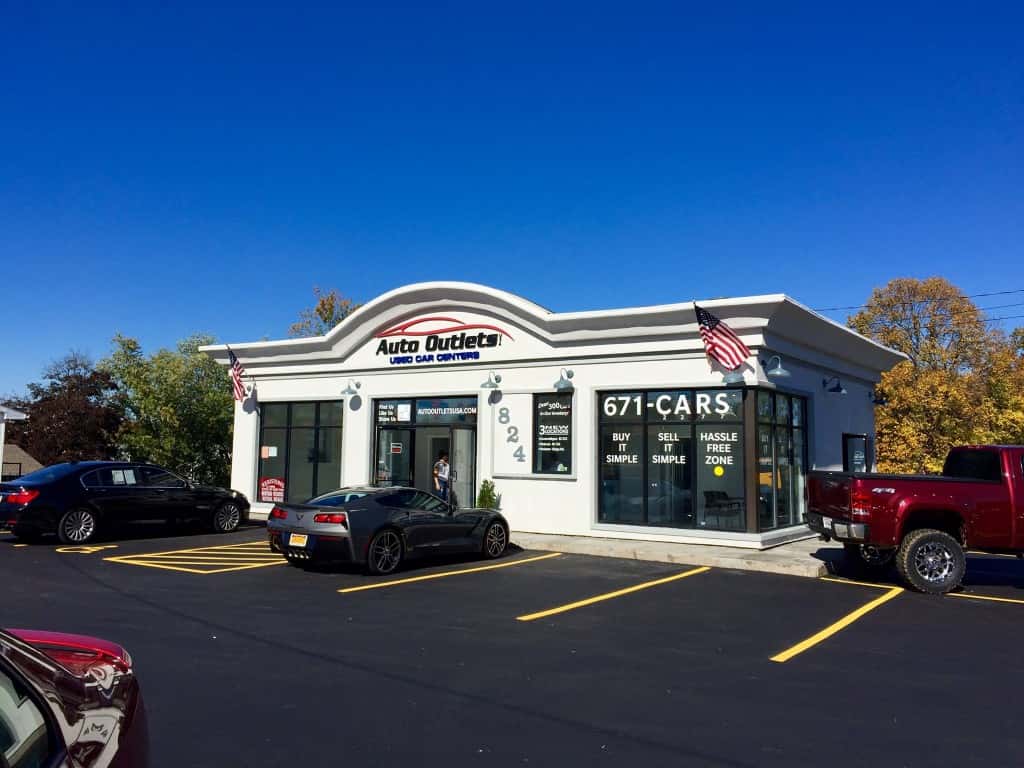 Everything begins with getting your vehicle's trade-in value. It's very important that you are realistic about understanding that your vehicle is probably not inthe excellent or outstanding condition offered in an online appraisal tool. Using these higher levels of vehicle condition will, unfortunately, create unrealistic expectations for the value that may receive from a dealership. A fair assessment of your vehicle will typically result in your vehicle classified as "clean" condition. Two online tools to give yourself a potential range of values for your used vehicle: Edmunds Used Car Appraisal Tool and NADA Guides.
To determine if you're being offered a reasonable price on your trade-in, you need to have a professional used car appraiser inspect your vehicle. Use the Auto Outlets USA used vehicle appraisal application to add your vehicle information. You can also upload pictures of your used car to help give the appraiser an opportunity to prepare for your in-person vehicle appraisal.
PRO TIP: Don't try to get a dealership to give you a number over the phone. And if they do give you a number, know that the number is going to change once they have a chance to see your vehicle. When this happens, it never turns out well for the customer and only sets you up for a terrible experience and a waste of your time.
Step 2: Get an Auto Outlets USA Vehicle Trade-in Quote
Next, you'll want to visit an Auto Outlets USA location to begin the on-site appraisal. There are four convenient Auto Outlets USA locations in the Rochester, NY area available to help you sell your car easily. Show up early, and you can get in and out in about 30 minutes. Every customer gets a comprehensive inspection overview that includes a detailed write-up for the appraisal once completed. Your trade-in quote is valid for three days or 300 miles.
At this point, you can either take the Auto Outlets USA offer or go to other dealerships to see if they'll make a better offer.
If you have a current loan on your vehicle, it's extremely important that your loan is current. There is always the possibility that you may be upside down with your loan. That means you currently owe more than what your used car is worth. If that's the case, you will need to pay the difference between what Auto Outlets USA appraises the vehicle for and the amount owed to the bank.
Schedule your used appraisal appointment with the Auto Outlets USA location that's most convenient for you. It's always best to have a scheduled appointment to ensure you receive the best experience. Our showrooms can get busy during peak hours, especially on the weekends. We want to be sure every guest gets the attention they deserve and we are able to give plenty of time to appraise your used car as well!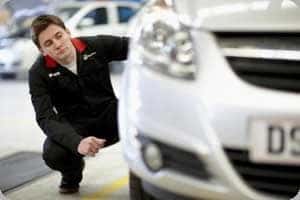 It's also helpful to make sure your car is clean. Give it a good exterior wash. Clean out the interior, vacuum the seats and carpets and remove anything not needed in the front or back seats. Plus, always be honest whether or not you are a smoker. It's very easy to tell if the vehicle has been smoked in – even if it's by a casual smoker. We want to be honest with our customers and be transparent with them while shopping.
Remember, your Auto Outlets USA used car trade-in offer is valid for three days or 300 miles. So, if you're 100% satisfied with the quote you can always get a quote from another dealership to see if they will offer more. We will always give you a fair price for your vehicle whether you are selling it to us for cash or if you are trading your car in against another car or truck. Other dealers may only want to buy your vehicle if you are trading it in towards another vehicle.
Step 3: Accept the Appraisal Offer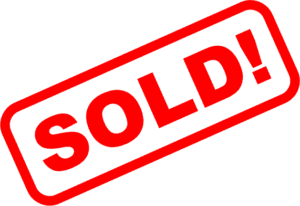 The Auto Outlets USA appraisal will always be a fair offer based on several factors. We will take the time to explain how we arrived at that number. Items such as year, make, model, trim, interior/exterior condition, and current market demand and values will all be considered.
How long will it take to sell my car?
Our goal is to complete this entire process for you within 30 minutes. While we want to be transparent about the process and the price, we also want to be considerate of your time. Our Sell It Simple philosophy guides you through this process. Our vehicles are priced at exceptional values to the market and our vehicles tend to sell quickly. That's why we recommend all of our customers consider the values given to them for the vehicle trade-in and the prices available on our current inventory. It's not a high-pressure sales tactic like other dealerships, we just don't want our customers to miss out on our great offers!
Auto Outlets USA looks forward to helping you sell your car!